Scholarships
Scholarships at Ampleforth are awarded in recognition of academic ability or particular talent in the disciplines of Art, Design & Technology, Drama, Dance, Music (Instrumental & Choral), and Sport.
Ampleforth Scholarships are highly prestigious, recognising existing skills and talents, together with potential. Our scholars provide leadership to their peers and in return, we offer dedicated, tailored programmes to nurture and develop their talents. Scholars are expected to demonstrate a strong contribution and leadership in their field of interest. They are also expected to make the most of the many opportunities on offer to further their talents and each scholar is assigned a personal Scholarship Mentor to monitor and support their progress.
All Scholarships are subject to annual review and are tenable for a specific educational stage.
In Years 7 and 8 Development Awards are held for two years.
Basil Hume Scholarships are awarded ahead of students entering Year 9 and are held for three years.
16+ Senior Scholarships are awarded ahead of entry into the Sixth Form and held for two years.
In Years 7 and 8, to encourage junior pupils to further their interests, Academic and Sports Development Awards carry a 10% fee remission, whilst Music, Dance, and Drama Development Awards cover tuition in an instrument, LAMDA, or dance.
From Year 9 onwards, scholarships are honorary and bring no fee remission (although in the case of Music Scholarships, music tuition is covered). However, scholarships can be extremely helpful in supporting a bursary application as a strong indication of a child likely to flourish at Ampleforth.
Applications can be made for more than one scholarship, but due to the commitment required of our scholars, it is not possible for a pupil to hold more than two awards.
All scholarships are won in open competition and are awarded solely on merit. The number of awards and bursaries made in any year is at the discretion of the Head.
Please click on the booklets below for details on awards and scholarships for each discipline. Application forms, assessment dates, and sample academic papers can be found at the bottom of this page.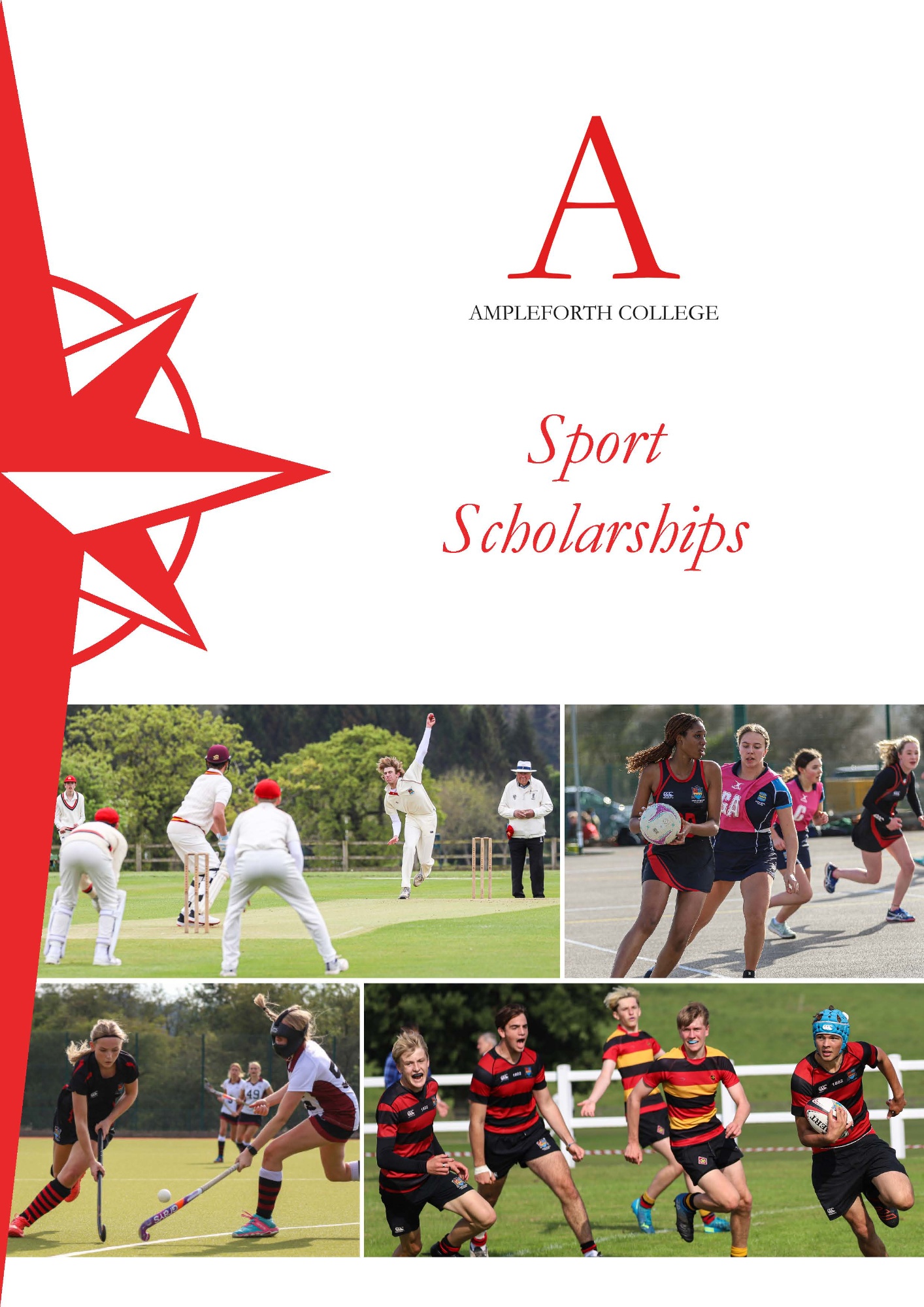 Assessment Dates 2023-24
Scholarship Award

Date of scholarship

Closing date for applications

11+ Development Award
(Academic, Dance, Drama, Music & Sport)

Friday 26 / Saturday 27 January 2024

Friday 15 December 2023

13+ Basil Hume Scholarship
(Academic, Art, Dance, Drama, DT, Music & Sport)

Thursday 16 / Friday 17 November 2023

16+ Senior Scholarship
(Academic, Art, Dance, Drama, DT, Music & Sport)

Friday 10 November 2023
Closing date for bursary applications for Year 9 - 12 entry is Tuesday 31 October 2023. Closing date for bursary applications for Year 7 - 8 entry is Sunday 31 December 2023.
Please contact the Admissions Office on 01439 766000 or email admissions@ampleforth.org.uk if you have a query.
Sample Papers & Application Forms